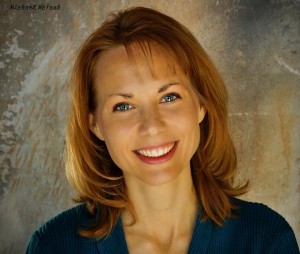 Holly Makimaa has been facilitating journaling and spirituality classes and workshops for 16 years and currently maintains a private holistic practice offering: spiritual companioning; holistic journaling; transformational coaching; meditation support; rituals/ceremonies and retreats. She is a sacred activist at heart, weaving the call to bring peace and justice into all aspects of her work.
Holly tailors journaling and spiritual practices to fit people's specific life circumstances and needs. The tools she offers empower individuals to:
Move through life challenges with greater insight and ease.
Find meaning and healing during transitions such as retirement, divorce and illness.
Experience nurturance and support through grief and loss.
Uncover their wholeness despite past or current hurts.
Find their own path to sacred activism.
Discern their life purposes and passions and much more.
Holly is an ordained interfaith/interspiritual minister and honors the spiritual expression of all. She holds a bachelor's degree in psychology from Michigan State University, a graduate certificate in theological studies from Washington Theological Union and has taken graduate courses in pastoral studies and pastoral counseling. She is a writer and is on faculty at Lansing Community College where she has taught Journaling for Wellness and Memoir Writing. Holly also serves as faculty for the online-based Therapeutic Writing Institute where she teaches Journaling and Meditation. In addition to her private practice, Holly teaches meditation with individuals and groups. Holly is certified as a Reiki and Esoteric Healing practitioner and has studied holistic healing for years. Passionate about people's ability to experience transformation in their lives, Holly travels throughout the US offering writing and spirituality workshops by request. She also offers spirituality retreats and ceremonies uniquely crafted to meet the needs of the individuals and communities she serves.